Part 1 of the Below Deck Sailing Yacht Season 4 reunion didn't uncover why chief engineer Colin MacRae had a lot of "explaining" to do, but the crew did get into Gary King and Mads Herrera's boatmance. Plus, chief stew Daisy Kelliher and Captain Glenn Shephard's rocky season working together.
During the reunion, Kelliher admitted she needs either no comment or reinforcement. "I think starting with a positive," she said. "Also, for me, the feedback felt very minuscule."
Shephard said Kelliher works very hard, but he wanted to find a way to make sure a stew was available to the guests more often. "It doesn't mean that I'm not happy overall," he said. "I love working with Daisy."
She also said she turned down her radio when they were docking the boat, which was when the guest was injured.
'Below Deck Sailing Yacht' part 1 addresses Parsifal III's issues
Shephard addressed the issues Parsifal III experienced, revealing that the sailing yacht undergoes regular maintenance checks. MacRae had performed the most recent check and he admitted he thought the season was definitely over before that first charter.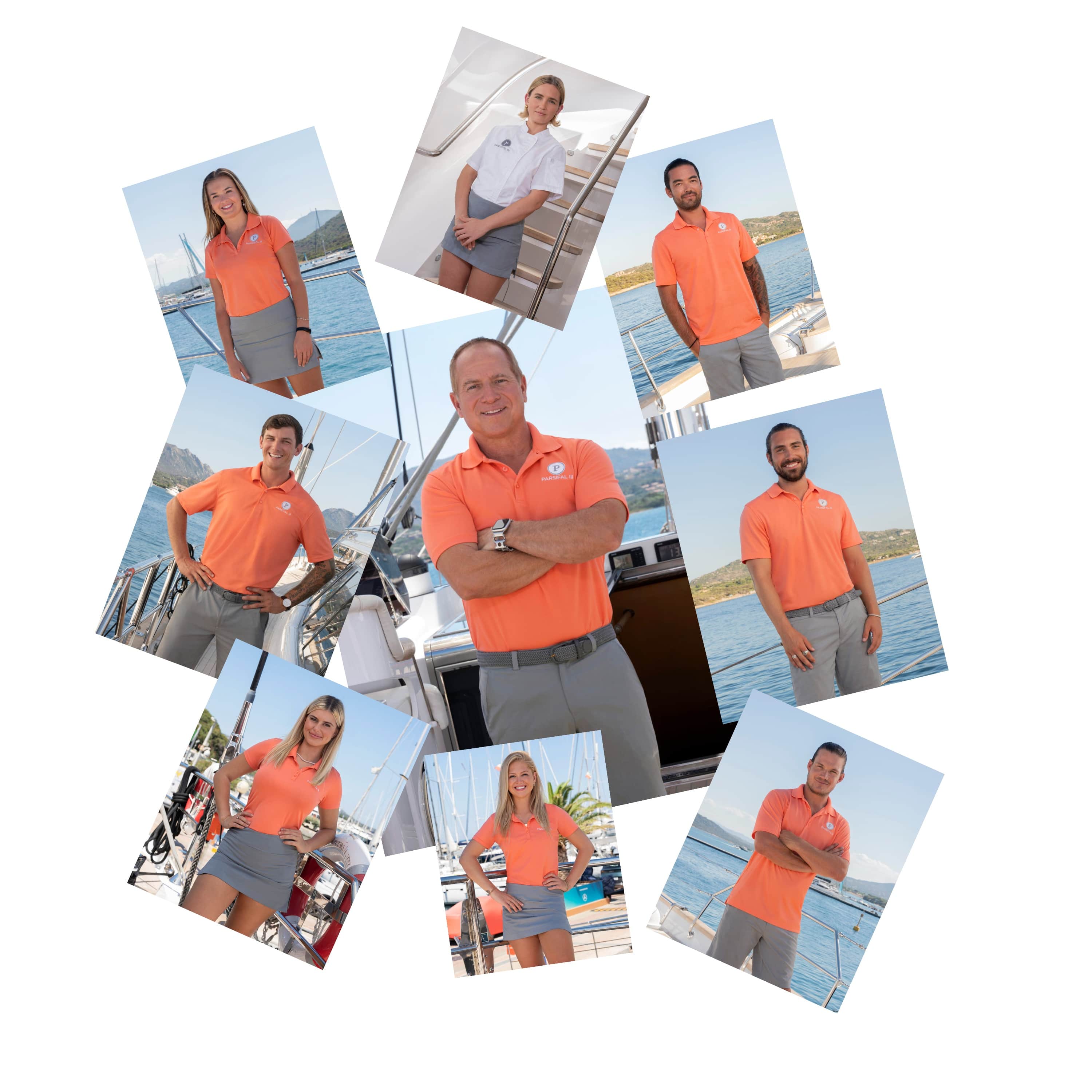 MacRae also reflected on the smoke situation in the engine room and said he was annoyed that King rushed in. "The engine room is my department," he explained. "I've known about this issue for days. I was monitoring it, I was right there in the control room.
"And he just came down in a bit of a panic," MacRae recalled. "And pushed one of the cameramen away. Just a bit too frantic in my space."
King said he was just responding to what appeared to be an emergency situation. "So you just wanna watch a fire burn on a boat," he snarked back.
Chef Illesha reveals what was the toughest part of the season
Chef Ilesha Dell said the toughest part of the season was when she burned her thumb. "And then everything was tough after that," she said. She also addressed the timing issues she encountered early in the season.
"I was definitely not quick enough on the turnover," she admitted. "But also getting to understand the way that it works when there's cameras involved. The plate literally wants to be ready and going out as the next course is coming in. And I didn't quite understand that. And it took time for me to adjust and try and get better at that."
MacRae also regretted telling Dell that last season's chef Marcos Spaziani was on another level. "That's never a nice thing to hear," he said.
Gary King revisits his relationship with the 'Below Deck Sailing Yacht' deck team
King and his deckhands, Chase Lemacks and Alex Propson finally aired out some of their tension on the Below Deck Sailing Yacht part 1 reunion. King believes he butted heads with Lemacks because of a personality conflict. But he said Lemacks is a hard worker and he enjoyed working with him.
Propson was a different story. "I thought Chase gave 150% every day, every minute he was awake," Kin said. "Alex was quite happy to be there and get along with it. And I feel like Chase had to pick up a lot of slack."
And while Propson agreed that Lemacks was a great worker he shaded King by saying he learned more from Lemacks than "anyone else" this season.
The 'Below Deck Sailing Yacht' Part 1 reunion addresses Mads and Gary's boatmance
Deck talk moved onto hookup talk, especially between Herrera and King. Herrera said she was a "detached" type of a person so she really didn't "fall" for King. But King said, "It was strange how she would come into my bed every night and have sex with me."
Herrera laughed. "I was into you Mads," King said in response. "But I remember a few times I went to bed and came and climbed into my bed."
The Below Deck Sailing Yacht reunion part 1 ended by setting up what could be an explosive part 2. Reunion host Andy Cohen asked MacRae was it was like being the MVP of the season because he managed to get the boat running when the engine gave out.
"Going through that was absolutely horrible at the time, but yeah it makes me look OK this season, I guess," MacRae said. Meanwhile, cameras capture Kelliher rolling her eyes.
Previews teased that Below Deck Sailing Yacht fans will finally learn what happened between Kelliher and MacRae after the season ended.
Part 2 of the Below Deck Sailing Yacht Season 4 reunion airs on Tuesday, July 18 at 8 p.m. ET on Bravo.