Glasses smash. Food goes flying. But that's what the guests sign up for on Below Deck Sailing Yacht, Captain Glenn Shephard explained.
Even though the guests charter Parsifal III to appreciate being on a serious heel, it still pushes chief stew, Daisy Kelliher's buttons as she is often seen groaning and grabbing dishes, glasses, and anything else as the boat tilts.
Captain Glenn lets Daisy have her moment
Shephard laughed, thinking of how annoyed Kelliher becomes when the boat is suddenly heeling over.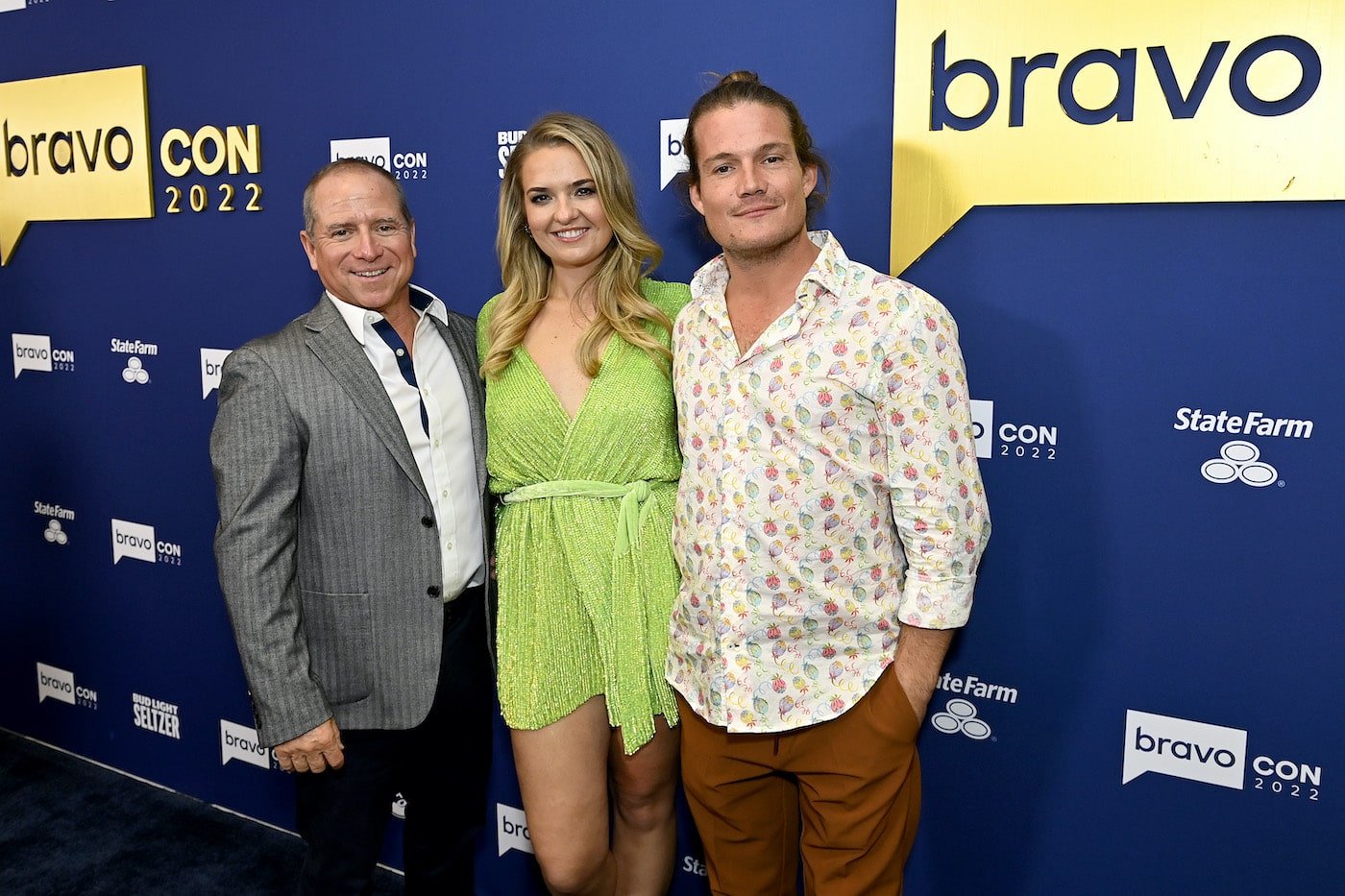 "I don't see Daisy when she's down there and I'm kind of glad I don't," he laughed during an interview with Showbiz Cheat Sheet. "As long as the guests are having a good time. It's going to be harder for her to set everything quickly and fix anything that broke and get the food ready in time. But that's part of the challenge."
Captain Glenn says guests charter a sailing yacht to sail
"And, Daisy's been in the industry a while and this is not her first sailing yacht," Shephard added. "You know, she's done a lot of sailing, so she knows the drill. But, sometimes even when you're in that situation, it's somewhat helpful, I guess to complain a bit about it. At least you feel like you're getting it off your chest, even though it's not going to change just because you want it to. So I let her have that moment and I don't put my foot down."
Shephard said that part of his job is to make sure the guests get to go sailing. "Her job is to make sure everything's perfect in the interior and make sure the guest is looked after," he explained. "My job is to give them a little fun sailing. And sometimes those knock heads, those two jobs. But for me, I'm resigned to the fact that we have to give them the sail."
"There's no reason to come on a sailing yacht otherwise," he added. "So I understand there's going to be some friction from Daisy and from the department. The galley also, it's hard, right? So we're always trying to find that fine balance. The guests don't need to know and don't know that the chef is going to put dinner out at 8 p.m. But he's going to start prepping at 6 p.m. and we're still sailing till 7 p.m. It's challenging, but it's not too big of a deal."
Which 'Below Deck Sailing Yacht' chef gave Captain Glenn a hard time?
It isn't just Kelliher who sometimes groans when it's time to sail. "We get through it. I mean Adam in season one was the same! It was like can we stop sailing? But these guys were enjoying it. We're going to have to find a way to make it work. It is what it is. But it's always a challenge," he said. Shephard has had four chefs on the show and thus far Adam Glick complained the most about sailing.
"Adam, I remember getting quite upset, our chef from season 1," Shephard recounted on the Melissa Rivers' Group Text Podcast.
"And he actually came up to the flybridge," he continued. "And, we're having a great sail and he's like, 'OK can you guys stop sailing?' I'm like, 'No, I can't stop sailing. The guests are enjoying this.' We've got to figure out a way to do both. We got to be able to do the sailing and get a nice meal prepared for them. It's a challenge, but you know, we do it."
Meanwhile, chef Marcos Spaziani from Below Deck Sailing Yacht Season 3 loved the challenge. "So for me, moving like that, I love it! Adrenaline, you know?" he told Showbiz Cheat Sheet. "Things like that are a challenge. So cooking when we're sailing, for me, it was a very good experience and I actually love it. Everyone says you're not going to be able to cook on a sailing yacht. And I said, well, try me! Actually, I think I baked when we were sideways. Stuff like that. And yeah, it's a little bit dangerous, but I like that."
Below Deck Sailing Yacht is on Monday night at 8 pm ET on Bravo.