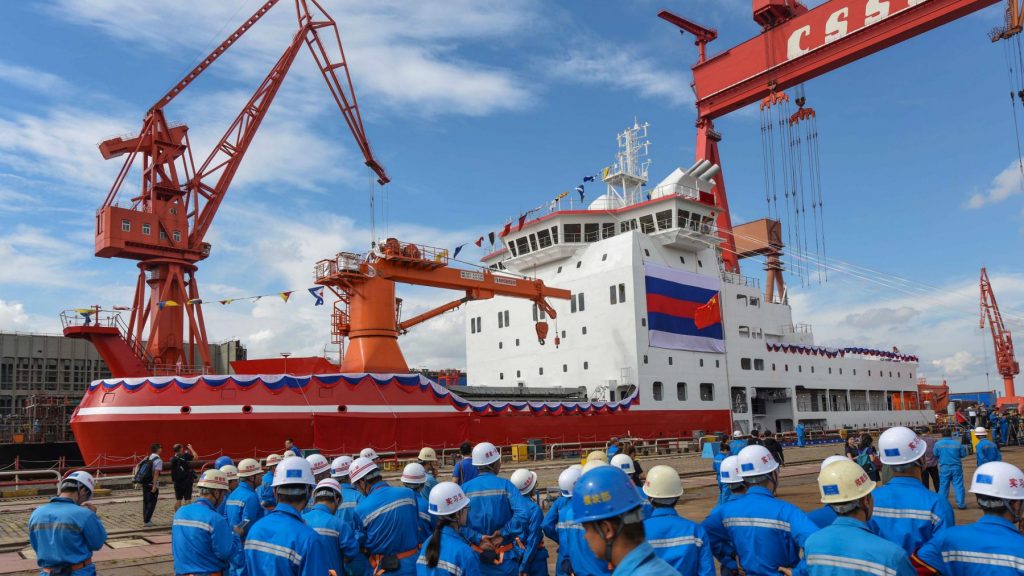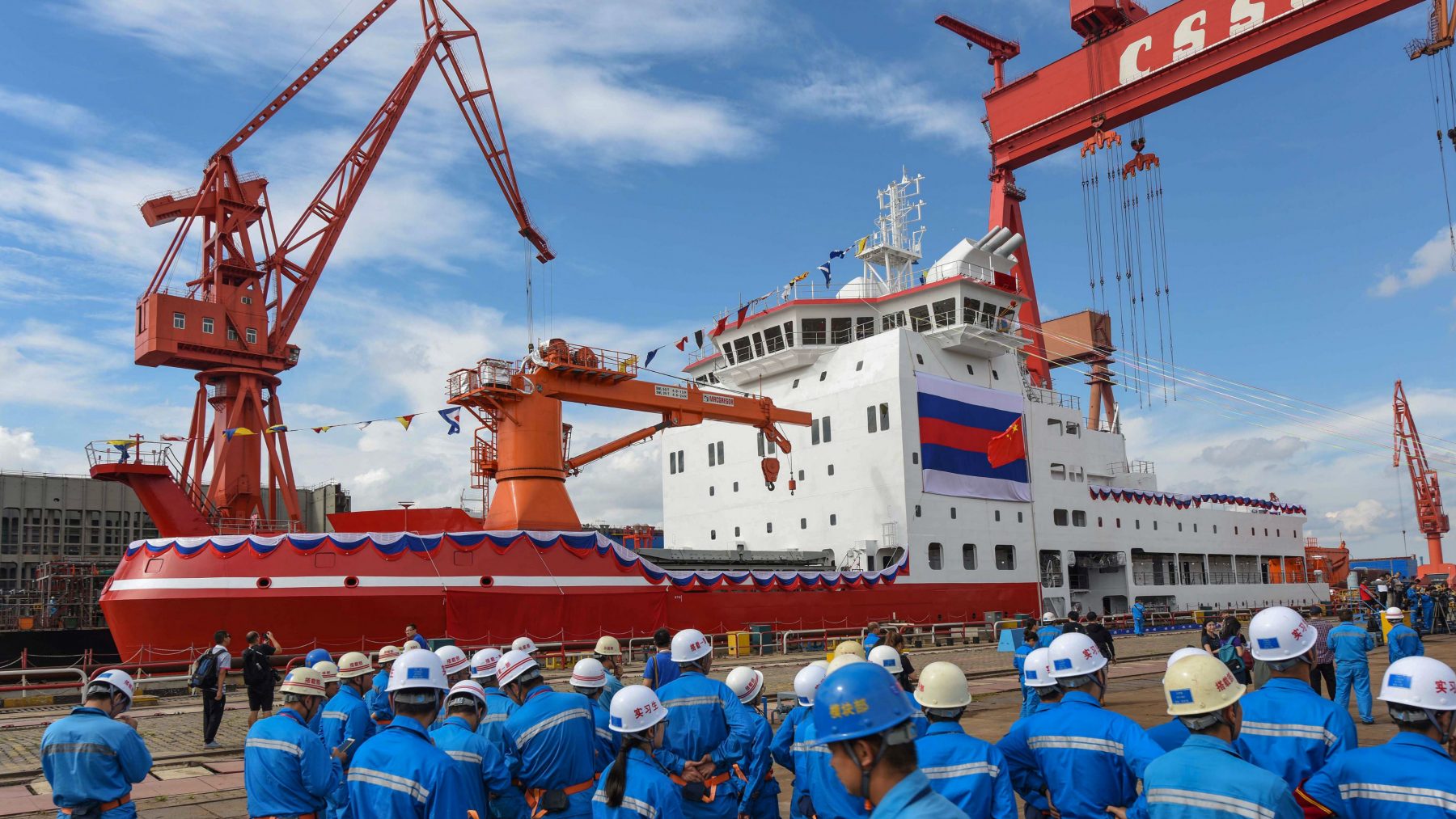 In cooperation with researchers from Russia and Thailand, Arctic experts from the Chinese Polar Institute are sailing 15,500 nautical miles on an expedition to the top of the world.
It is the country's 13th Arctic Ocean scientific expedition and the fourth voyage to the region by Xuelong-2, the new and fully Chinese-built icebreaker.
On the 12th of July, the vessel set out from Shanghai. On the 17th of August it was breaking through the sea-ice at 84 °N.
One of the purposes of the expedition that is organised by the Chinese Ministry of Natural Resources together with the Polar Institute is to study geology and geophysics of the Gakkel Ridge, a report from Chinese media house CGTN explains.
Key objective: Collect genetic specimens
The researchers will also conduct investigations of atmospheric, sea ice, marine and subsurface environmental surveys, as well as surveys of biomes and pollutants.
According to Wang Jinhui, head of the expedition team, a key objective is to collected genetic specimens from the region.
"We have isolated 130 strains of bacteria from the seawater and sediments and collected 68 genetic specimens of marine life to further enrich the polar gene bank and specimens of marine life. This also enhanced China's capability in environmental protection and assessment of marine pollution in the Arctic Ocean," he told CGTN.
It is a top modern ship with high-standard facilities for the researchers. It offers a cozy harbor for the expedition team, that works in two shifts for 24 hours a day for about 40 days, the research representatives say.
On board the 122 meter long icebreaker is a library and a gym. A team of doctors provide medical services and four chefs are providing "a balanced diet for over 100 expedition members."
Partners from Russia and Thailand
The expedition is conducted in cooperation with partners from Russia and Thailand, the expedition leaders explain. The icebreaker is due to return to Shanghai in late September.
Until 2020, it was the Xuelong, an older Russian-built vessel, that was housing the Chinese Arctic expeditions, some of which proceeded along Russia's Northern Sea Route, across the central Arctic Ocean, as well as through Canada's Northwest Passage.
In a comment made during the Arctic Circle China conference in 2019, Chief of China's State Oceanic Administration underlined that "protecting the Arctic environment is a common responsibility and China will make its contribution to this."
He also stressed that China sees itself as "a near-Arctic state" and it will "actively participate with wisdom and strength to future protection and development."
In early 2018, the country adopted and Arctic policy document. It highlights joint efforts and cooperative approaches, and at the same time underlines that China is determined to participate in Arctic governance and that it has legitimate interests and rights in the region.
Related stories from around the North: 
Antarctica: AI tool developed for polar shipping to help vessels reduce emissions, Eye on the Arctic
Canada: Qanittaq Clean Arctic Shipping Initiative gets $91.6 million from Ottawa, Eye on the Arctic
Denmark/Greenland: New guideline launched for Arctic-specific risk assessment in shipping, Eye on the Arctic
Finland: Finland's aging icebreaker fleet needs modernization, Yle News
Iceland: Int'l Arctic emergency marine exercise will lead to better response coordination, say participants, Eye on the Arctic
Norway: The Viking Sky incident – A wake-up call for the Arctic cruise industry?, Eye on the Arctic
Russia: Ice conditions on Northern Sea Route may pose navigation challenges this season, The Independent Barents Observer
United States: 'Uber for icebreakers' idea gains traction in U.S. Senate, Alaska Public Media