The second part of the Below Deck Sailing Yacht reunion became extremely emotional as Daisy Kelliher and Colin MacRae revealed why their relationship got so toxic after filming season 4 ended.
Viewers watched as Gary King flirted with Kelliher, but he also revealed on camera that they had sex after season 3. MacRae, who seemed especially troubled by this information, was also disturbed by the ongoing affectionate display between King and Kelliher.
And while it appeared that MacRae and Kelliher's relationship may have imploded due to King's relentless flirting, there was far more to the story.
Far, far more to the story.
Daisy Kelliher and Colin MacRae hooked up before 'Below Deck Sailing Yacht' Season 4
One of the biggest bombshells from the Below Deck Sailing Yacht reunion was that MacRae and Kelliher were already hooking up before Parsifal III set sail for season 4. Kelliher also revealed that MacRae told her that he was attracted to her after they filmed season 2 and season 3. But MacRae had a girlfriend at the time.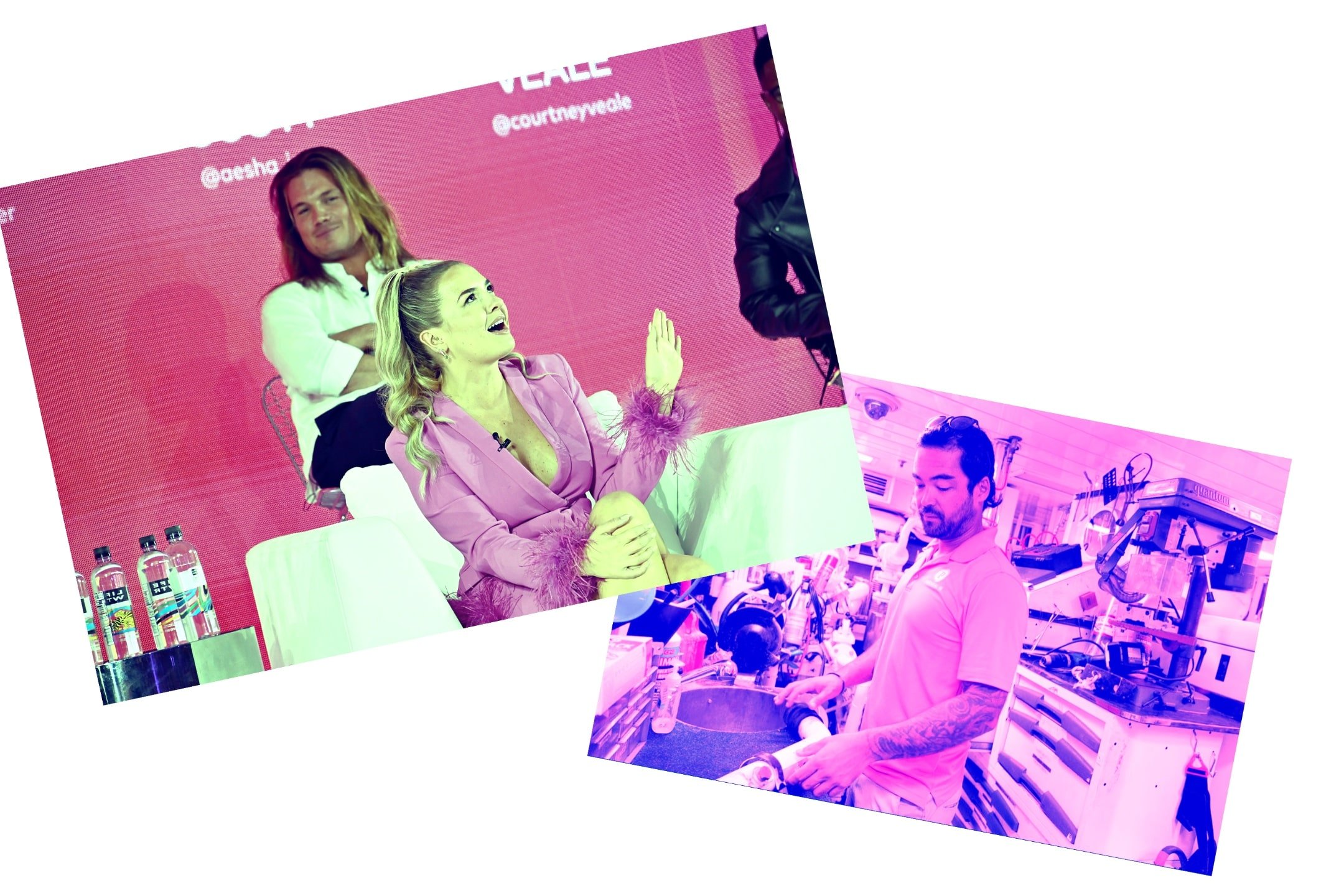 Although MacRae was single, Kelliher found out that he started seeing a crew member from his boat Parlay Revival. "When I found out he'd broken up with his ex-girlfriend in April, I was like OK great," she said. "We knew we liked each other. So I turn up to the boat and I find out that he's been sleeping with someone that he's working with."
"So I immediately retreat," she continued. "I put up all of my walls. This is nothing that gets shown. And I become very defensive."
Daisy learned that Colin had been hooking up with someone else
Kelliher then said that MacRae made her feel "incredibly guilty about the Gary thing." She said the guilt extended beyond Below Deck Sailing Yacht Season 4 so she asked him why he made her feel guilty about King. "He said the difference is I'm telling you that there is nothing between me and this woman," Kelliher recounted.
Kelliher recalled MacRae insisting that he would never date this woman seriously. So after they had parted ways after season 4, she was shocked to learn that MacRae was now in a relationship with that woman. "It was very shocking for me to hear," she said. "Very hurtful. And the toxicity was always there because the trust was never there."
How does the 'Below Deck Sailing Yacht' reunion end?
MacRae said he tried to make a relationship with Kelliher work after the season wrapped. But eventually, the romance became "toxic." He insisted that he was nothing but upfront with Kelliher and straightforward. "Before filming season 4, Daisy and I hooked up," he revealed which shocked host Andy Cohen and some crew members.
"I rang Gary and I asked him, 'Hey bro how do you feel?'" MacRae continued. "He was stoked about it. I told [Captain] Glenn [Shephard]. Daisy was in my hotel room days before filming. We had started something already."
MacRae insisted that he didn't know Kelliher and King had sex until it was revealed during the season. At the same time, Kelliher was shocked to learn about the woman MacRae was hooking up with.
"So when he told me about this girl I took a step back," Kelliher said. Adding that when she kissed deckhand Alex Propson during a game of truth or dare, she wasn't in a serious relationship with MacRae.
"When Colin and I were kissing, we still hadn't slept together at this stage," she continued. "And he told me that he'd been sleeping with someone else. So I was like OK, well I guess we're figuring it out."
So how does this trio of best friends leave the reunion? Kelliher ended up in tears, but King, Kelliher, and MacRae appeared to want to work through the pain from last season. And only time will tell if they can move forward.