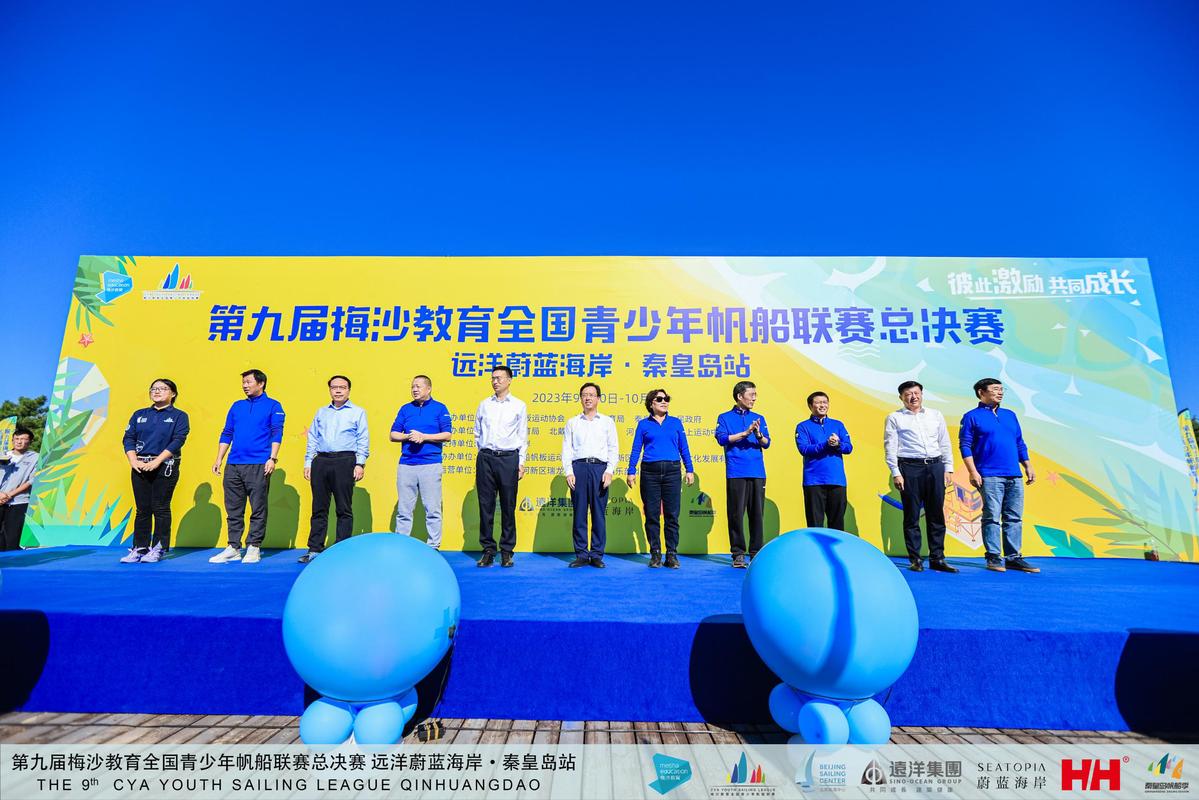 The 9th CYA Youth Sailing League Finals Qinhuangdao Station began on Saturday in Seatopita, Qinhuangdao city, Hebei province.
This leg is the annual grand final of the year, featuring 246 competitors from 28 clubs throughout China. Each sailor has competed in at least two CYA Leagues or finished in the top 200 of the COSA Small Sailor Points List, all possessing a great deal of experience and strength.
The race was held in time for the Mid-Autumn Festival and National Day holidays. During the opening ceremony, junior sailors from all around the country waved national flags and honored the motherland"s birthday with a team parade.
"The CYA Sailing League is one of the highest level youth sailing events in China, and it is very popular among young sailors," said Zhang Xiaodong, chairman of the China Sailing and Windsurfing Association. "With the ongoing support and promotion of Meisha Education and all local sports bureaux, associations and clubs, the event's scale has grown, its quality has improved and its influence has grown, witnessing and accompanying the metamorphosis and growth of thousands of sailing juniors."
Liu Che, a 12-year-old sailor from the Beijing Sailing Center, has a long history of racing. As a representative of the young sailors at this event, he presented his sailing narrative at the opening ceremony: "About five years ago, it was on this beach and in this sea that I first came into contact with sailing, and since then I have had the dream of becoming a sailor. Sailing has greatly benefited me, not only in terms of sailing skills, but also in terms of mental development, and training my perseverance and will to deliver bravely."
The race will take place over five days and will include five classes and fifteen divisions: men's and women's OP, men's and women's TOPPER 5.3, men's and women's TOPPER 4.2, men's and women's ILCA4, and RS-FEVA.