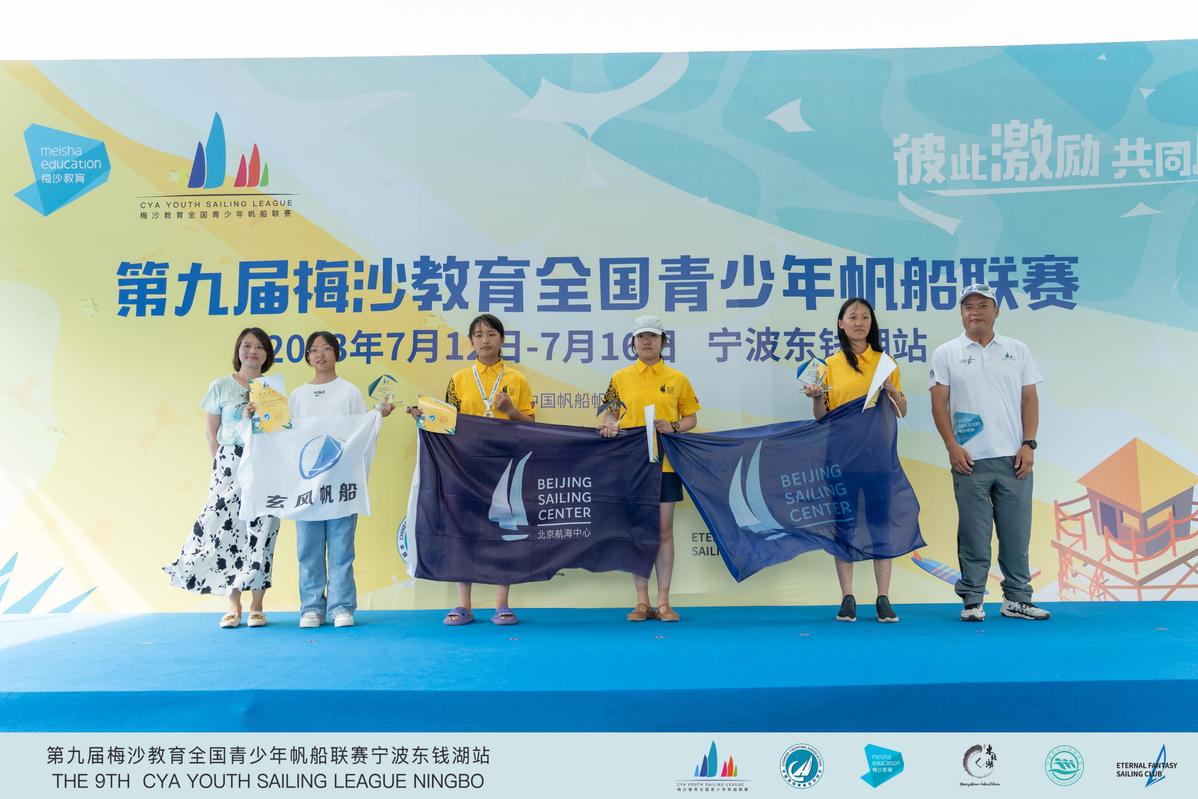 After four days of intense racing the ninth Meisha Education National Youth Sailing League competition ended on Sunday. At the closing ceremony, representatives of team coaches, race technical officials, parents and race organizers presented trophies and medals to the young sailors and celebrated with them.
The race was held at Dongqian Lake, an inland lake in Ningbo. "It is great to hold a race in such a nice place," chief umpire Zhu Jianguo said.
Parents accompanied the young sailors to the race, boosting the local tourism sector. Wang Xiaohong, head of Shanghai Shenxin Match Sailing Club, said: "This time, we have a total of eight children, seven of whose parents have come to accompany their children at their own expense; they are very supportive of their children, and I myself have been accompanying the participating children. This is the second time this year we have come to Ningbo"s Dongqian Lake, where the waters and wind conditions were better than expected. We were afraid there would not be enough wind here, but the conditions were very good, especially in the afternoon."
Since its inception, the league has held eight events. Many young sailors have started to compete with professional athletes and winners of domestic and international competitions, becoming an emerging force in China's competitive sailing talent pool.